AI Said to Make Trucking More Appealing, According To Poll
The future for AI-powered trucks looks bright according to this most recent study.
sdecoret/Deposit Photos
Stockholm, Sweden — With the possibility of AI-powered trucks soon, many people in the trucking industry are concerned about the loss of jobs with the removal of human operators. What would become of the drivers with AI-operated vehicles?

The case of AI-powered commercial trucks is a complicated issue. The major concern is how the economy will remain balanced if trucks can drive themselves. This would put many drivers out of work. However, many truckers are more than willing to welcome AI into the industry. This is according to a recent poll by One Poll and Einride. It shows that with AI, the option of trucking for a career choice is a much more appealing choice than ever before.
Einride is preparing for this currently. Based in Sweden, the technology company has been working on a prototype for the last several years. The design is driverless, all-electric, and AI-powered. The progress they have made is rather impressive. While the Pod from Einride is a driverless vehicle, it does still require a human operator for remote oversight and for operations within certain parameters. The company has said that driving an AI-powered commercial truck would be like playing a video game where the operator has control over an entire fleet of Pods and they haul goods all across Europe.
According to the poll, half of the respondents stated that the option of driving a commercial truck was not an appealing career choice for them. They stated that the salary, perception of poor education, and the long work hours would make it a poor choice for them. This is 44 percent of those who responded to the poll.
However, when AI is added into the scenario, more people will give the career choice a chance. To be more specific, they said if most of the work could be done automatically and remotely (56.2 percent of pollers), they would be more interested in giving the career a test run and even commit to four years of university to qualify for the job (54.2 percent of pollers). This means that as long as people are willing to learn a new skill set within the commercial truck industry, that AI would not necessarily mean a loss of jobs.
Carbon emissions are reduced by nearly ninety percent with the Einride Pod and other autonomous freight trucks. Respondents replied positively to this and nearly fifty-two percent stated they would reconsider a job in the trucking industry directly due to it. A majority of Generation Z people are more likely to associate with companies and careers that they align with in terms of values, and the millennial generation is not far behind in the same view set.
Robert Falck, CEO of Einride, made this statement. "The road freight industry is responsible for 7% of all global emissions and is expected to increase that figure by an additional 15% if nothing changes. AI has the ability to change the freight industry from the ground up because the future is ours to create."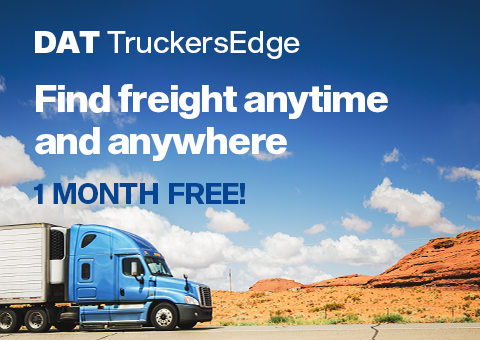 Featured Driver Guides
In this guide, we'll discuss the formulas for calculating axle weights.