Cainiao Logistics 'Rookie' Claims Services Will Be Affordable and Reliable
A promise to provide more reliable services and more affordable rates to their customers has been announced by Cainiao, the logistics arm of Alibaba.
HANGZHOU, China — These days, it is very difficult to find quality customer service and also have guaranteed compensation, more so in the sea freight industry.

January 2021 marked the launch of air or sea shipment booking services, with two hundred ports in fifty countries around the world. Cainiao has said the service is compiled of end-to-end logistics management and container bookings.
The service stated that the shipping fees for port-to-port shipping fees or cross-border fees will be below the current average for the freight market by 30-40%. They have not explained how this lower fee would be accomplished.
Cainiao will confirm container bookings within two business days after an order from an Alibaba merchant is received. This is far better than the week to a month average turnaround time that is the current average for the industry.
Merchants will receive compensation of up to $15 per order if they delay an order confirmation. If for any reason they do not send the shipment out on time by Cainiao or its partners, then customers will receive compensation of $150 per container for sea freight or 20% of the international shipment fee, whichever of the two is greater in value. They would also compensate for 50% of near-sea freight shipment fee. Customers that use air freight would receive 10% of the shipping fee.
James Zhao, General Manager of Cainiao Global Supply Chain, had this to say regarding the service. "In the face of the current global container shortage and surging shipping prices, Cainiao is committed to leveraging its technology and logistics ecosystem to provide a one-stop port-to-port shipping solution for exporters and importers. By working closely with airlines and cargo companies, we aim to safeguard the entire cross-border line haul network and instill greater stability into sea and air freight shipping."
As a newcomer to the logistics scene, Cainiao, which means beginner or rookie, works towards a consistent goal to improve their service.
Freights have sky-rocketed with the impact to the import and export businesses, coupled with the container shortage and fueled by delays. The current turnaround time for containers on average is at 100 days, increased from 60. With European and United States ports struggling to maintain and stay on top of inbound goods and this delays outbound container movements.
Cainiao launched logistic services in all key markets with an open tender of $76.4 million. They divide the services into B2C and B2B sectors as the company looks to expand their 3PL partner network. They slate the tender to close December 15th.
Last month the service added a reverse logistics channel for theri Hong Kong customers, with an average of 85% of the goods available through Alibaba that are eligible for returns within the first week. Plans are in the works to launch this service within markets in other countries such as Russia, Taiwan, Macau, Malaysia, and Singapore.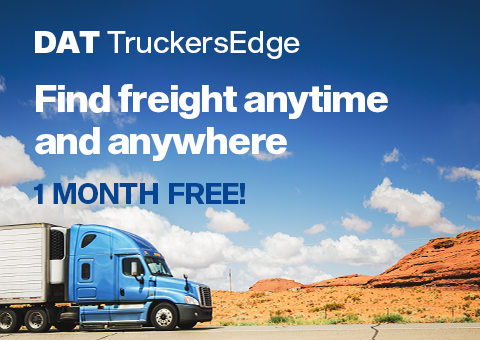 Featured Driver Guides
In this guide, we'll discuss the formulas for calculating axle weights.