Commercial Driver Shortage Solution From Schools and Simulators
With the aid of simulation technology, high schools and community colleges could help a new generation seek gainful employment as commercial drivers.
Advanced Training Systems
ST. PETERSBURG, Fla. — Vocational schools, alongside high schools and community colleges are seeing a higher rate of students seeking to become commercial truck drivers. Many of these schools that offer programs to train drivers are making investments into virtual reality simulation systems. Financial aid from the trucking industry is often provided to help these schools afford the cost. Virtual reality is being turned to more and more to supplement traditional behind the wheel instruction.

John Kearney, CEO of Advanced Training Systems, said, "The growing adoption of simulation as a key component of driver training. This is an encouraging sign of progress in the effort to rebuild America's depleted supply of commercial truckers."
Industry estimates, according to Kearney, show that the current driver employment is down by 50,000 short and long haul truck drivers throughout the United States. If nothing changes to increase the number of drivers within the industry, the number of needed drivers could increase to 150,000 by 2028. Another factor that comes into play to affect the availability of drivers is that the industry has an aging workforce. The current average for over the road drivers age is 46 years old, an age that may increase without new drivers entering the workforce.
According to Kearney, whose company specializes in the manufacturing and design of virtual reality simulators is, "It is not a lack of interest or disdain for the job; polls show that trucking is a highly regarded industry.The problem is access to training and licensure." This means that there are not enough testers and teachers available. States could use simulation machines within their Department of Motor Vehicles to help reduce wait times for road tests, which is one of the major obstacles for new drivers entering the industry.
The simulation technology can help train drivers for any road conditions and possible situations. This all can be done without endangering anyone and with no need to even leave the office. The simulation can simulate a wide range, from a snowstorm with a blown tire, to an empty road on a clear day.
For those states that decide to move to simulation for the applied portion of the driving test requirements, educational institutions can guide them to provide instructional resources. While this helps to lessen the needs of the commercial industry, it also offers nearly 65% of the nation's young adults the opportunity to seek a career in a stable field. These are people who would otherwise not earn a college degree, and the opportunity not only helps to give them a better life and career, it helps the deepening need for commercial drivers from the United States economy. Currently, the United States economy relies on truck drivers for over seventy percent of all shipping within the country.
Advanced Training Systems is an engineering and technology firm that manufactures and designs virtual reality simulators. The firm holds many patents in the transportation industry.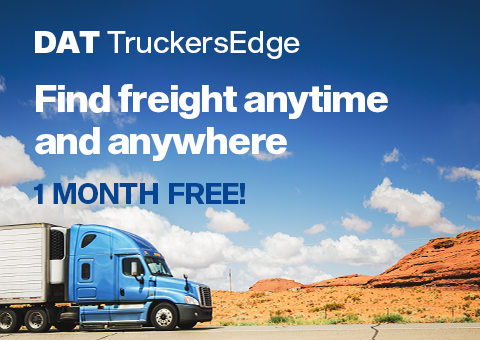 Featured Driver Guides
In this guide, we'll discuss the formulas for calculating axle weights.