COVID-19 Vaccine Shipments Begin via Boyle Transportation, UPS and Fedex
The largest vaccination effort in American history has begun with the first round of COVID-19 vaccine shipments leaving Pfizer's plant.
PORTAGE, Mich. — As of Dec 14, the first shipments of the long awaited COVID-19 vaccine are heading for distribution centers across the country. The first shipments are slated for health care workers and nursing homes and shipped out of Michigan.
This has set in motion the largest vaccination effort in American history to date. It comes at a critical point in the pandemic's timeframe. More than 71 million people around the world have been ill from the virus that has killed 1.6 million. The shipments of Pfizer vaccine are carried by Boyle Transportation, UPS, and FedEx.

The vaccine brings a sense of hope and brightens the darkness from the despair of the pandemic. Nearly 300,000 Americans have lost their lives to this virus, and doctors expect those numbers to get worse as the holidays approach. Three million doses are expected to be sent out initially, to nursing home residents and healthcare workers as the priority with increasing hospitalizations and infections.

According to Federal officials, the vaccinations will arrive in distribution centers on Dec 14, in 145 locations. Then an additional 425 sites will receive shipments on Dec 15, and a final 66 locations on Dec 16. These vaccinations will begin to be distributed to the adult population in each state.

UPMC, a health care giant in Pennsylvania, has chosen critical staff to receive the first round of vaccinations, as they are essential to keeping facilities operational. Dr. Graham Snyder is looking forward to administering the vaccine. "It's very exciting. I will be thrilled, that moment when we administer our first dose. That will clearly be a watershed moment for us." He said that UPMC has estimated that at least 50% of their employees will vaccinate as soon as it is available to them.

Authorities will direct vaccinations to hospitals and other sites where it can be stored at extremely low temperatures, around 94 degrees below freezing. GPS sensors and dry ice containers are being employed during shipment to help regulate temperature and keep the shipments colder than the weather at the South Pole.

Within the next three weeks, all vaccination locations designated by states should receive dosages of the vaccine. 9,000 doses are anticipated to be received by the Oschner Health System that spans Mississippi and Louisiana. This is a 40-hospital system and employees that have been approved to receive the vaccine in the first round have received emails and text messages to schedule times for their vaccinations.

Regarding the enthusiasm by her fellow employees, Medical Director for Oschner Health System, Dr. Sandra Kemmerly, said, "There's that thought that maybe they don't have to be so afraid to come to work if they can be vaccinated and be immune."

The government is holding about 3 million doses besides those sent out. This rollout is to ensure that everyone who receives the first round of vaccinations will receive the secondary dose needed for full protection from COVID-19 in a few weeks.

U.S. regulators with the Food and Drug Administration authorized the vaccine for emergency use, citing that the vaccine is highly protective and does not pose any serious safety concerns. They have faced pressure throughout the stages by political parties.

Some healthcare workers have opted to wait until a later round of vaccinations. There has been concern amongst the country's population that the rushed timeframe for vaccine creation could undermine vaccination efforts. Some people are skeptical of vaccines in general, and others would prefer to wait and see how the first round goes in the effort to help prevent COVID and protect the populace.

The FDA has reiterated that their agency made their decision based solely upon science and that it had nothing to do with politics. This is his stance despite threats to his job.

A spokesperson for Operation Warp Speed said that he is very concerned about the vaccine and how it is viewed by different social groups. "Unfortunately… there's been a confusion between how thorough and scientific and factual the work that has been done is, and the perception that people are thinking that we cut corners or anything like that. I can guarantee you that no such things have happened, that we follow the science."

He then said that the development of the vaccine by several pharmaceutical companies is a remarkable achievement of academia and science from the industry with the U.S. government.

Although the FDA has determined the vaccine to be safe, there are investigations into severe allergic reactions currently taking place in the UK. The FDA has strict guidelines to not administer the vaccine to anyone who has a history of severe allergic reactions to any of the ingredients.

There will be a secondary vaccine option being reviewed by the FDA and an expert panel at some point next week. It will be examined thoroughly and if it passes, the screenings would become available to the public soon after. This vaccine is created by Moderna.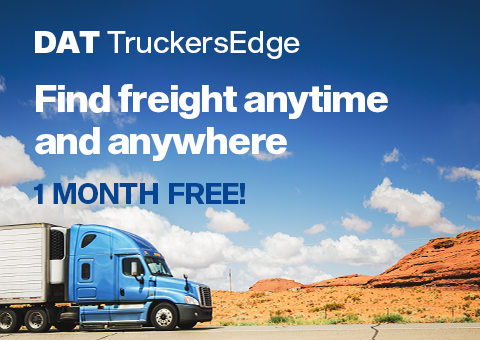 Featured Driver Guides
In this guide, we'll discuss the formulas for calculating axle weights.