Employment Rates Climb, Economy Trend Overtaken by Trucking Industry
Job growth across many industries over the last two months has triggered an increase in per-mile rates for drivers.
everythingposs/Deposit Photos
With an overall slowing of the economy as we moved through December, the activity in the trucking industry has remained strong. Not only have freight rates for spot freight with dry vans and refrigerated trailers climbed, the year closed on a rally for the industry with Class 8 truck orders. November and December also marked jumps in employment numbers, according to Truckstop.com, a load board operator.

The Department of Labor showed on their monthly Employment Situation Report that trucking in the for-hire segment of the market added an additional 7,300 jobs. This increase continues for the eighth consecutive month for the industry. Fleets that operate under the for-hire segment have regained 53,700 jobs since May, 2020. Although the climb has been steady, it still falls short of the peak in February 2020 of nearly 43,000 jobs. December trucking statistics show a total of 1,484,300 payroll jobs, and in 2019 this was 42,100 jobs higher.
With the slowing of economic activity, the United States economy lost 140,000 jobs overall. While noted that the pandemic is the primary cause of the slow, as the hospitality and leisure segments have dropped nearly 500,000 jobs, with large losses in restaurants and places to drink. The trucking industry has continued to override the economic employment trend.
Job growth in the following segments of the economy has helped to bolster the trucking industry:
Manufacturing
Construction
Home Furnishings
Building Materials
Car Dealerships
Merchandise Retailers
Rates for refrigerated loads have climbed, with flatbed and dry-van load rates also hitting multi-year highs, some setting historical records. Van rates climbed to an average of $2.64 per mile, an 80 cent climb since May and up 2 cents from November. This is the strongest rate for Dry van loads since July 2018.
Rates for Flatbed loads climbed to $2.66 per mile, a 45 cent climb since May 2020. This is the best monthly average for flatbed rates since September 2018.
Averages for refrigerated rates slipped to $2.68 per mile in December. It is still higher than the low point in April by 46 cents. It is also higher than the same average in November 2019 by 36 cents.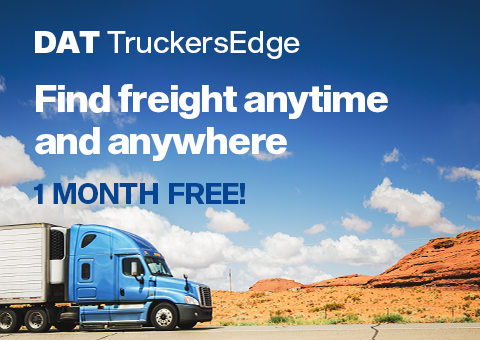 Featured Driver Guides
In this guide, we'll discuss the formulas for calculating axle weights.