Five-Time Owner Operator of the Year Finalist Talks Success
Three finalists are chosen each year by the Truckload Carriers Association and the winner will receive a $25,000 cash prize in April.
LAS VEGAS, Nev. — Each year, the Truckload Carriers Association and Overdrive hold an event to announce the Owner-Operator of the Year. Three finalists are chosen each year and the winner will receive a $25,000 cash prize in April. The award will be announced at the TCA's annual convention in Las Vegas. The sponsors of the contestants are Love's Travel Stop and Cummins. This year, the finalists are Glen Horack, Doug Schildgen, and five time finalist Bryan Smith.

Becoming a commercial driver for Schneider in 1991, Bryan Smith has been driving for 30 years. Straight out of the Marine Corps and into the driver's seat, he has been driving for Trucker Freight Lines for nearly 28 years of his career after joining Art Pape Transfer in 1993.
In 1994, Bryan became an owner-operator and leased to the company. Smith has a relatively young driving career and has been nominated for the award four additional times previously. While not winning, he said he "is honored that his name has been in the mix so many times."
"That's always a feather in your cap," he said. "It feels good to be appreciated. Guys who have won in the past, [the judges] made the right choice. I'm younger, so I don't have a problem with that. I would say that even being considered among people that have been at it 50 years already feels good."
Smith has accumulated more than three million safe driving miles, surpassing this milestone in 2019. He pulls a RGN/step-deck and hauls a variety of freight including brick, stone, steel, machinery, and lumber. A great deal of the machinery is oversized, and he must remain aware of the restrictions that come into play because of this.
Pandemic related challenges aside, the niche for specialized freight remains a top dollar industry for owner-operators willing to take on the job and pay their dues.
Smith stated, "I think I've stayed accident-free by the grace of God. Anyone can go out there and crash at any time. Following distance is my biggest thing. If someone has to slam the brakes or loses control up ahead, I still have time to get stopped. And you have to make sure what kind of surface you're on in the winter. Step on the gas occasionally to see if your rear wheels break free."
His current tractor is a 2016 Freightliner Coronado with over 450,000 miles. Bought new, Smith said he's hoping to upgrade after the current winter season. Usually he drives his tractors through to 700 or 800,000 miles. However, he is hoping to trade in early on this tractor as it is already paid off.
He gives credit to his successful career in part to the company he works with and maintaining the upkeep of his equipment. Smith states that he handles a lot of the smaller work on his truck himself. He would recommend to others that they might consider learning the basics of mechanical and electrical for their trucks, if he was asked for advice. Knowing how to fix minor things can help with cost effectiveness and down time.
With nearly every weekend spent at home, Smith still doesn't have much down time. He attends sporting events for his children, stays involved with his church, and teaches martial arts. His work week usually begins Sunday afternoon and ends Friday afternoon. Because of the restrictions in place from the pandemic, Smith has cut down his activities. He still finds time to do online videos for training and sings with the church.
He has also been actively involved with the Wreaths Across America movement and has hauled wreaths all across America.
"I like the idea of what they're doing, so I'm happy to help them out with that," he said. "I usually go to smaller cemeteries, and it's usually just the guys that work there putting them out. I like that — more of the forgotten soldiers. They should also have that honor."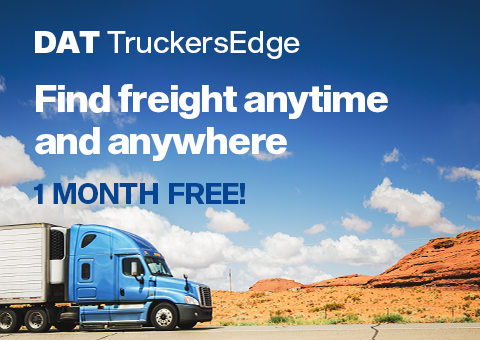 Featured Driver Guides
In this guide, we'll discuss the formulas for calculating axle weights.