FMCSA To Examine Younger Drivers For Interstate Trucking
Request to Federal Register by the FMCSA comments on a new pilot program that would allow for younger drivers, approximately 18-20 years old, to operate in interstate commercial driving, with certain prohibitions in place.
whitestar1955/Deposit Photos
WASHINGTON, D.C. — Younger drivers could be able to operate commercial motor vehicles for interstate commerce under a new federal pilot program. Public comments are being sought by the Federal Motor Carrier Safety Association on the proposed program. This would open the commercial driving industry to younger drivers, ranging in age from eighteen to twenty years old.

Current regulations prevent interstate commerce for drivers that are under twenty-one years of age. However, these younger drivers may operate over long distances, as long as they stay within the state where their CDL was issued. The DRIVE-Safe Act was introduced to Congress in 2019, which would allow younger drivers to operate commercial trucks interstate before they turn twenty-one.
The legislation is being promoted and sponsored by 34 senators and 144 representatives, and more that ninety trade associations and companies. This comes from the American Trucking Association, which is also working to help promote the act alongside the International Foodservice Distributors of America. A similar proposal was presented and rejected in 2018.
Examination of safety, economic benefits, and feasibility of allowing younger drivers to operate interstate would be possible for the Federal Motor Carrier Safety Administration under the pilot program. This was according to the new acting administrator for the agency, Wiley Deck. "Safety is always FMCSA's top priority, so we encourage drivers, motor carriers, and interested citizens to review this proposed new pilot program and share their thoughts and opinions."
Comments have been requested for two categories of driver placement within the new pilot program, according to the Federal Register notice issued by the Federal Motor Carrier Safety Association. The two categories that are open for comments are:
18- to 20-year-old commercial driver's license (CDL) holders who operate CMVs in interstate commerce while taking part in a 120-hour probationary period and a subsequent 280-hour probationary period under an apprenticeship program established by an employer.
19- and 20-year-old commercial drivers who have operated CMVs in intrastate commerce for a minimum of one year and 25,000 miles.
Stringent safety and skill requirements would be mandatory for younger drivers. Trucks would be governed to the following operation guidelines and mandatory systems:
Forward Facing Video Event Capture
Speed Governor set to no more than 65mph
Active Braking Collision Mitigation System Equipped
Study group drivers would be ineligible to operate commercial vehicles hauling hazardous materials, passengers, or commercial vehicles that are considered special configuration.
The CEO of the American Trucking Association, Chris Spear wrote in an email to association members, "The existing strong bipartisan support for the Drive SAFE Act in Congress, coupled with new data from this pilot program, will put additional pressure on Congress to create a permanent path for more young professionals to fully participate in our industry. This is a great step forward in bringing a younger generation of talent into our industry."
Intrastate commerce is already allowed for younger drivers aged eighteen to twenty by forty-nine states as well as the District of Columbia.
A similar program was launched in July 2018, a Military Commercial Driver Pilot Program, that allows young drivers aged eighteen to twenty with military training to operate commercial motor vehicles for interstate commerce.
The pilot program is available within the Federal Register for sixty days to comments by the public.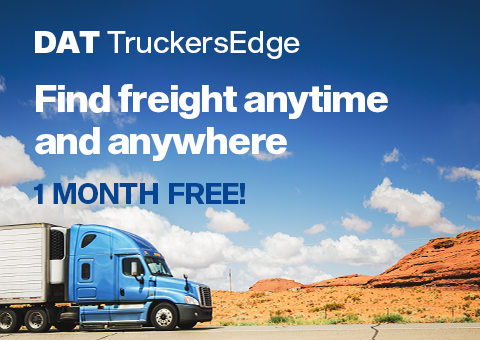 Featured Driver Guides
In this guide, we'll discuss the formulas for calculating axle weights.