GM To Continue Making Trucks, Even With Parts Shortage
General Motors will manufacture specific vehicle models to work without certain fuel modules.
maxsafaniuk/Deposit Photos
DETROIT, Mich. — General Motors has found a way to do what many in the industry have called an impossible feat. To build and sell a vehicle that is missing a part but otherwise fully functional. This is due to the shortage of semiconductor chips on a global level.

Last week, the automobile manufacturer stated that certain models of light-duty full-size pickups would be assembled without an active or dynamic fuel management system, directly because of the shortage of chips. This will be for 2021 models.

Pickup models that will be affected are those equipped with the 5.3-liter EcoTec3 V-8 engine with six or eight-speed transmissions. This includes the Chevrolet Silverado and the GMC Sierra. The volume of affected vehicles has not been disclosed.

President of the automotive division at J.D. Power, Doug Betts, told Automotive News. "I'm one who's always said, 'You can't build the vehicle if you're missing one part.' In this case, GM has redesigned the vehicle in effect so that it doesn't need this one part."

With the shortage of semiconductor chips limiting production for 2021, General Motors has continued to prioritize the production of SUV and full-size pickups. While the automotive maker has had idle factories, none of these are factories that handle the production of SUVs or full-size pickups.

The spokesperson for General Motors, David Barnas, made this statement. "We continue to leverage every available semiconductor to build and ship our most popular and in-demand products."

As of last month, the projected effect of the shortage had an estimated cut to earnings of as much as $2 billion.
Other prominent names in the automotive industry, such as Volvo Cars, Ford Motor Company, and Nissan Motor Company, are opting to stall production while the shortage is ongoing.
The active and dynamic fuel management technologies used by General Motors are known as cylinder deactivation or variable displacement. These use few cylinders based on different driving situations, an example being highway driving.
According to General Motors, the pickups built without the module will have a reduced fuel economy of one mile per gallon. The pickups underwent EPA certification for those manufactured without the module.
While the loss of fuel economy could pose a disadvantage when it comes to competitors, General Motors had a tough decision — maintaining a steady flow of highly profitable vehicles to dealerships or losing out on one mile per gallon in fuel economy. The choice was clear for the automotive manufacturer.
Bill Rinna, the director of vehicle forecasts for the Americas at LMC Automotive, spoke on the situation. "While fuel economy is important to consumers, there are pickup attributes other than fuel economy that typically weigh in higher when deciding to buy a pickup truck. They just want to get their high-profitable pickup trucks into the market and not lose a sale."
The choice to manufacture the pickup models without the fuel module is only a temporary fix, affecting the remaining models for 2021. General Motors stated that modules would not be able to be added to those vehicles at a later date. Customers affected by the module being removed will instead receive a fifty-dollar credit.
This decision by General Motors could signify that the company sees an end to the chip shortage. The automotive manufacturer is not likely to continue into their 2022 or 2023 model years without the fuel management modules. The principal automotive analyst has pointed this out at IHS Markit, Stephanie Brinley.
Brinley believes that by removing this part from the 2021 models, General Motors will continue production through the rest of the model year.
A spokeswoman for General Motors, Michelle Malcho, said that the company's move would not have a significant overall effect on the automaker's U.S. corporate average fuel economy numbers.
The EPA stated that removing the modules does not increase the emissions of hydrocarbons or nitrogen oxides. General Motors has agreed to help account for the difference in greenhouse gas emissions and compliance reporting for fuel economy. The EPA fully intends to conduct follow-up testing.
Last week, Ford stated that they would manufacture select F-150 pickups and Edge crossovers without specific electronic modules due to the semiconductor chip shortage and the severe winter weather in February. Contrary to General Motors, though, Ford will hold these models until the electronic modules are available and able to be installed.
Ford spokeswoman Kelli Felker stated that the needed parts support functions for infotainment and needed basics such as windshield wiper motors.
Ford's move mirrors the choices made by other automotive manufacturers in the aftermath of the supply chain disruptions. This is noted by Kristin Dziczek, the Vice president of Industry, Labor, and Economics at the Center for Automotive Research in Ann Arbor. Michigan. Previously, automotive companies have manufactured vehicles with missing components, then later installed the needed parts and shipped them to their dealerships. General Motors does plan to do this for several other models.
Dziczek has also noted that it is unusual for an automotive manufacturer to entirely alter a vehicle design to remove the need for a part and change the vehicle's fuel economy. "It points out how semiconductors are a strategic supply" and highlights the need for automakers to have more strategic relationships with chip suppliers."
According to Brinley, the move made by General Motors seemed to be an extreme solution to the situation. Other automotive companies often make decisions to preserve profitability and meet vehicle demand. "It strikes me as a difficult decision to keep the pickup trucks moving. I don't feel like this is a harbinger of what everyone will do going forward."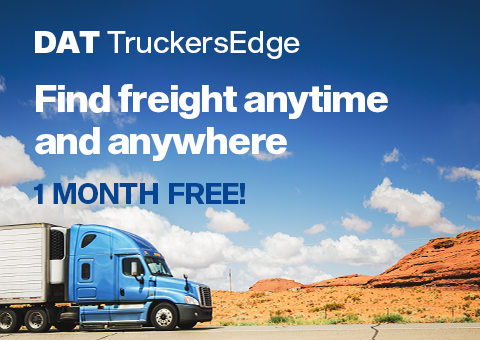 Featured Driver Guides
In this guide, we'll discuss the formulas for calculating axle weights.