Momentum for Trucking Industry Pushed by High Freight Demands
2021 could be a breakthrough year for growth in the trucking industry due to a combination of stimulus aid and response to the coronavirus pandemic.
dspguy/Deposit Photos
WASHINGTON, D.C. — The outlook of the trucking industry coming into 2021 is trending in an optimistic direction, despite the shortage of drivers created and perpetuated by the coronavirus pandemic. The industry could be poised for growth, even withstanding the uncertain driver pool and fluctuations from 2020.
According to Avishai Geller, President of Maven Machines, a transportation management service provider, "The increase in driver pay is a sign of sustained profitability, as well as an increase in expected load volume." Major fleets have announced pay rates in recent weeks for drivers.
Economist Noël Perry stated that demand for trucking services has been bolstered by an increase in consumer spending, thus lifting confidence within industry companies. "There is a lot of momentum for goods production coming out of this upturn in the third quarter, and that should continue for a while." Americans are spending more money on goods than most economists and companies predicted.
Another take on the industry comes from Paul Lewis, the Vice President of Policy and Finance at the Eno Center for Transportation. "If there is a significant drop in economic activity, you'll see a corresponding drop in trucking." Lewis said. The market showed these signs in May and April, with dips not only in trucking but with all freight related industries.
It has since rebounded and Lewis believes that if the United States can keep the pandemic controlled, then demand and growth would continue to strengthen. Lewis added that the prospect of further government pandemic relief could play a role in recovery. Unfortunately, negotiations have mostly stalled on further aid.
Perry noted, "There are a lot of people who have been spending that stimulus money despite the fact their service job hasn't come back."
Avery Vise, Intelligence Vice President of Trucking Research for FTR Transportation, said that the industrial sector is still catching up to the largely recovered consumer sector. HIs prediction is that pre-pandemic levels for freight volumes will not return until sometime into the second quarter. This is due to capacity being tighter than before the pandemic.
Another obstacle that the industry faces in the height of this upturn is drivers. Because of the constraints that have been put into place the supply of drivers coming into 2021 is going to be tight. Despite this, the forecast is strong for the trucking and freight industry.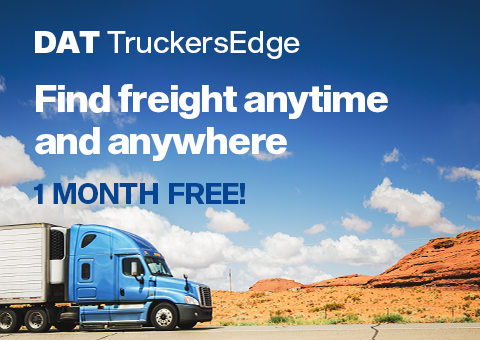 Featured Driver Guides
In this guide, we'll discuss the formulas for calculating axle weights.