Quarter One Restock Expected To Keep Trucking Industry Going Strong
Analysts forecast that the new quarter will keep the truck industry moving and growing with a restock for quarter one.
BEAVERTON, Ore. — According to load boards across the nation, the DAT load-to-truck ratio was up across the market for refrigerated, dry vans, and flatbed for the year over year analysis for December. Spot loads rose on average over 69% for the year over year, while truck posts fell only 2%. This means there were fewer trucks available to handle the upswing within the freight industry market. With the demand increase, spot rates climbed over 14% for flatbed loads, 16% for refrigerated loads, and nearly 27% for dry van loads.
Capacity crunches created by the uptick in trucking rates have resulted in a more expensive market for shippers within the trucking industry. The last Freight Index set out from Cass shows that in November the expenses were up an average of 6% and the increases within the spot market have spilled over into the contract market as well.
Low inventory at the end of the year drove the demand on the market. With October being the last update for the figures in that sector, businesses have been working to restock their inventory. According to Cass, this will help to keep the freight market and trucking industry moving strong going into the new term.
While restocking is expected to continue into the first quarter of 2021, DAT made a statement that they do "not think that the continued demand for durable goods will continue at its current pandemic pace." This comes directly from the forecast they published regarding rates in December 2020.
Carriers have invested in their fleets, which is in direct relation to the increase in freight rates. This is also made apparent with truck orders and trailer purchases for Class 8 orders rebounding throughout the last 6 months of 2020. With small fleets coming into the market because of the demand in the market and high spot rates, combined with the active buying market, the capacity to move forward looks positive.
President and Senior Analyst for ACT Research Kenny Vieth had this response via email. "Despite, or arguably because of, the pandemic-related pause in Quarter 2, commercial vehicle demand is heading into 2021 with a bang, resulting from consumer and business spending substitution from services to goods, inventory rebuilding, and the sidelining of drivers, just to mention a few."
There are concerns from DAT on the amount of driver availability, as drivers with violations can not operate commercial vehicles until they complete a return to duty process. These could add to the crunch in capacity as well, in part due to 46,000 violations since January 2020, according to the Drug and Alcohol Clearinghouse.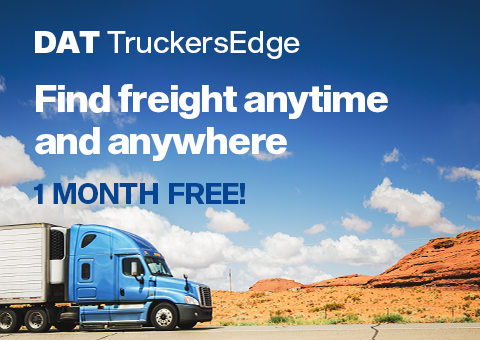 Featured Driver Guides
In this guide, we'll discuss the formulas for calculating axle weights.