Top 250 Acquisitions
Penske Logistics and J.B. Hunt acquired several carrier fleets this year, including Black Horse Carriers and Mass Movement.
depositedhar/Deposit Photos
READING, Pennsylvania — The New Year rings in a little larger for two U.S. carriers. Penske Logistics and J.B. Hunt have both added new acquisitions to their carrier fleets this past year. Both companies are ranked within the top 250 carriers within the U.S.
Black Horse Carriers, ranked No. 53, has come to an arrangement with Penske Logistics, No. 19 in the industry. No specific details about the terms of agreement have been disclosed at this time.

Marc Athen, President of Penske Logistics said, "The Penske organization has had a longstanding and valued relationship with Black Horse Carriers for many years." He continued to say the acquisition will bolster and compliment the company's portfolio within their contract carriage business and industries. Penske is looking forward to working with the team at Black Horse on integration of the two carriers.

Black Horse Carriers currently operates out of over 90 terminals across the U.S. and provides services to the retail, bakery, dairy, food and grocery, and manufacturing and automotive industries.

The Carrier was founded in 1925 and is based in Chicago. Ken Landego, the CEO of Black Horse Carriers, had this to say about the acquisition by Penske: "We're very excited about joining the Penske organization. The synergies created by the combination of both companies will benefit our customers from a service-level standpoint and elevate our technology capabilities. We look forward to this new journey together."

Both companies expect to complete regulatory approvals and other closing conditions by December 31st.

Another top carrier has acquired the assets of a small 21-truck company called Mass Movement. This company is a carrier that provides delivery, assembly, logistic, and installation services for the commercial fitness industry. They were acquired by J.B. Hunt, ranked No. 3 for the trucking industry.

John Roberts, President and CEO of J.B. Hunt, said, "Mass Movement presents an opportunity to expand our expertise in the final mile delivery of big and bulky products. The acquisition complements our current service and will enhance our ability to meet the growing demand of customers in the commercial health and fitness industry."

Founded in 1996 by Jim Sullivan and Dom Simonetti, Mass Movement closed 2019 with revenues of $29 million. The two will continue their leadership roles as they move under J.B. Hunt.

This acquisition was overseen by J.B. Hunt's legal advisor Mitchell, Williams, Selig, Gates & Woodyard, PLLC. The transaction was completed using cash on hand.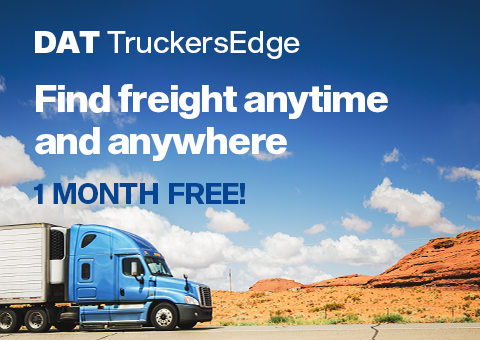 Featured Driver Guides
In this guide, we'll discuss the formulas for calculating axle weights.