Transportation Insurer Protective to Be Bought By Progressive
Progressive acquires truck industry insurer Protective Corp.
CARMEL, Ind. — Indiana based Protective Insurance Corp is being acquired by The Progressive Corp. Progressive plans to use the insurer for the trucking industry as another stake in their commercial insurance market.

Currently, Progressive has agreed to pay cash per share in the amount of $23.30, which equals out to a value of roughly $338 million. This price reflects a premium at 49.1 percent and a premium at 63.2 percent. This corresponds with the share prices when Protective measured them as of February 12, 2021.
Founded in 1930, Protective Insurance Corp is the holding company for several other casualty/property insurance subsidiaries and is publicly traded. Subsidiaries comprise Sagamore Insurance Co., Protective Specialty Insurance Co., and Protective Insurance Co. These companies provide the trucking industry and public transportation fleets of all sizes with coverage for worker's compensation. They also provide these services to owner operators and independent contractors working in the commercial truck industry.
A special committee comprised of independent directors was appointed in May 2020 to evaluate a sale agreement offered by specific shareholders and other parties. The Protective Insurance Corp. was in charge of forming the committee, and no parties wishing to sell shares were disclosed.
With licensing in all 50 states, Puerto Rico, all Canadian provinces and the District of Columbia, The Protective Insurance Co. provides coverage for fleets of all sizes within the commercial truck industry.
Their subsidiary company Sagamore is licensed within 49 states and provides small trucking fleets and artisan contractors with workers' compensation and commercial automobile coverage. They market these via an independent agency system.
Their other subsidiary Protective specialty provides services in 48 states for surplus and excess line products.
Protective reported premiums that the net worth totaled at $320 million and a loss of net worth totaling $7.4 million. This was through the last nine months of 2020 and shows the effects of the pandemic on the truck industry and related markets. The company's third quarter saw a slight improvement with actions made by the company. Non-renewal of unprofitable business, significant rate increases in commercial automobile coverage, and improved underwriting all compiled to a net income of $3.3 million.
In 2019, The Protective Corp had premiums of $447 million with a net income of $7.4 million. The combined ratio was a 106.80. The growth in 2019 was only 1.8% compared to previous years, with 7 percent in 2016, 30 percent in 2017, and 26 percent in 2018.
CEO Jeremy Johnson announced they would no longer write new public transportation companies beginning in the fourth quarter of 2020. He cited that ongoing profitability challenges were the reasoning behind the decision.
Making this move will allow Progressive to add more products for larger fleets and provide expertise within workers' compensation insurance for the transportation industry, both of which are new areas of business for the corporation.
Karen Bailo, Commercial Lines president for Progressive, made this statement. "
"As a leader in commercial auto insurance, we're excited to expand our capabilities with the expertise Protective offers in larger fleet and affinity programs and by providing additional product lines for us to add to our portfolio."
The National Association of Insurance Commissioners figures from 2018, showed that Progressive is currently the largest commercial automobile insurance writer. They hold an 11percent share and are followed by Nationwide, Liberty Mutual, Berkshire Hathaway, and Travelers.
Protective offices in Carmel, Indiana, and employees will be retained and maintained by Progressive.
Progressive expects that the acquisition will finalize before the end of the third quarter of 2021.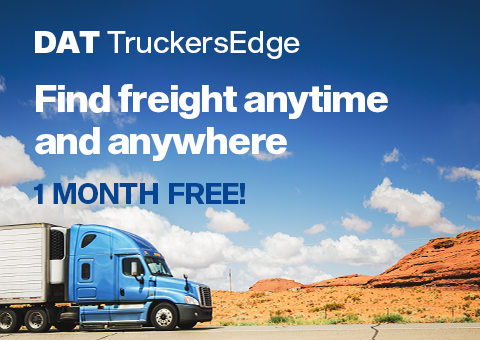 Featured Driver Guides
In this guide, we'll discuss the formulas for calculating axle weights.