UPS to Sell Freight Trucking Business to TFI for $800 Million
UPS has stated that they will put more focus on the rapid growth of small package delivery and will pull out of domestic trucking.
ATLANTA, Ga. — A recent announcement made by the United Parcel Service is the sale of their freight business for $800 million to TFI International Inc.

This is a large strategy shift that has been put into play by the new Chief Executive Carol Tomé. She has been in this position since June 2020. Her mantra is "Better, not Bigger" in assessing and overseeing the operations for UPS. By removing the freight business, the company eliminates costs to keep the division competitive and relieves investments in the future.
Tomé announced the agreement on January 25, and would allow the company to continue to use their current domestic network for packages for the next five years to ensure fulfillment on shipments. Based out of Canada, TFI provides similar freight services besides logistics services and parcel shipping within Canada.
Currently, UPS employs 14,500 employees for their domestic freight service, eighty percent of which are full-time employees. The company offers less-than truckload services, combining multiple shipper loads into a single trailer throughout the United States, Mexico, and Canada.
UPS is ranked as the sixth-largest carrier in the United States LTL Market, according to revenue. They fall behind other Carriers such as Old Dominion Freight Line Inc, and FedEx Corp.'s FedEx Freight unit. According to SJ Consulting, the revenue in 2020 was $3.15 billion for UPS, which is down from 2019. TFI which offers truckload, less-than-truckload, and logistic services, had a recorded revenue of $4.1 billion in 2019.
The agreement between the two companies is expected to close in the second quarter of 2021, and UPS stated it expects to book an impairment charge of roughly $500 million non-cash before 2020 taxes.
With the acquisition of Overnite Corp for $1.25 billion in 2005, UPS moved into the trucking industry with its largest to date investment. They made the decision to sell the freight business after the company assessed the portfolio, which allowed them to pay down on long-term debt. UPS did explain that they would keep the historical pension assets and liabilities, while any pension benefits that are earned after the deal is closed will become the responsibility of TFI International.
During the COVID-19 pandemic, both FedEx and UPS have had to face and manage large shipping increases, as consumers have been ordering many essential items online such as toothpaste, toilet paper, and also home office items, and outdoor play sets. Carriers have had to increase shipment rates and introduce new surcharges to offset the higher cost. This however seems to have not affected the current demand for online purchases.
Satish Jindel, president of research firm SJ Consulting Group Inc said, "As more and more parcels go [Business-to-Consumer], the bundling with freight and parcel is less relevant. UPS's freight is mostly industrial and manufacturing."
With the finalization of this acquisition, the market leader for the largest parcel shipper will become FedEx with their FedEx Freight department. FedEx has far better operating margins, according to Mr. Jindel.
11,000 UPS freight workers are represented by the Teamsters union and ratified a contract with the company for five years in late 2018.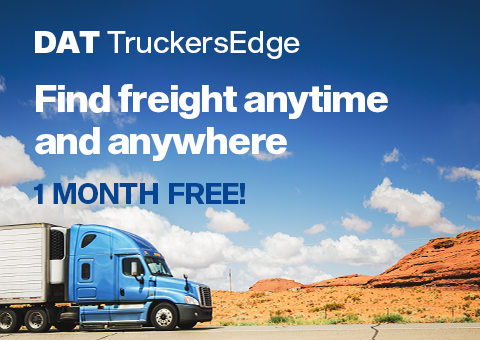 Featured Driver Guides
In this guide, we'll discuss the formulas for calculating axle weights.